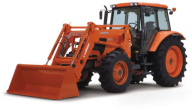 Tractors
&
Lawn Equipment
Our line of Tractors and Lawn Equipment include quality, hard-working, reliable machines by Kubota and Massey Ferguson.


ATVs
Yamaha is legendary for being the world leader in advanced ATV and SxS cutting edge innovation and technology. From the king-size Grizzly 700FI with Electronic Power Steering to the best-selling Rhino 700FI, the entire family of ATV's and SxS's shares one common all-important trait, which is "Proven, Hassle-Free Performance."

Farm Equipment
We know the importance of being a full service farm equipment dealership. That's why we offer a wide range of products designed to meet the needs of our customers.

Our f
arm equipment
line includes some of the best products from
Amco, Bush Hog, Great Plains, Land Pride, New
Idea, Woods, Alloway,
and
Aerway.
We realize that you may need a way to pull around your new equipment, so we also carry a great selection of trailers at competitive prices.
Bad Boy Buggies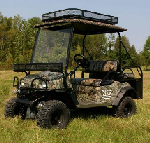 "They'll never hear
you coming!"

The first-ever all-electric, 4-wheel drive, silent utility vehicle with reverse.... plus power to spare!